Map-based market intelligence can provide businesses with valuable insights that can help them make informed decisions, reduce costs, increase efficiency, and stay ahead of the competition.
The use of socioeconomic, demographic, and lifestyle data can help you build a more comprehensive picture of your community, and plan for future facility needs.
Maps and geographic analyses are well suited to residential and commercial real estate. Locations can be visualized and assessed for desirable qualities.
Geospatial data can help you find retail locations with desirable demographics and identify the customers who frequent your stores.
Plan and optimize marketing tactics based on customer behavior, uncover trends, all of which will improve customer service and the bottom line.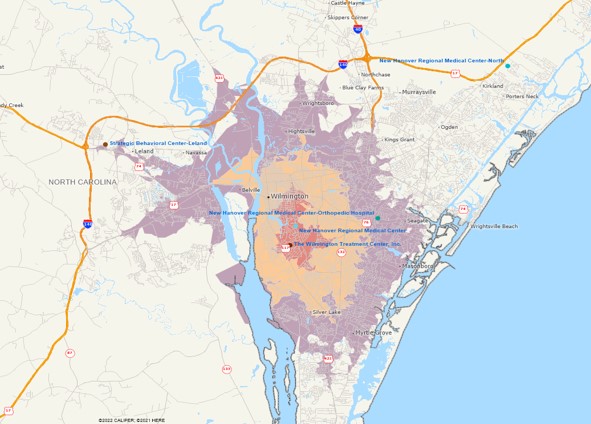 We can help you identify new market opportunities and segment your target audience for a successful expansion by mapping your customers' demographic and psychographic data.

Field assessments and maps are used to analyze and understand the location of doctors and patients and to determine the best location for a new clinic.
Visualize and Assess Desirable Locations
Leveraging GIS technology can help developers and investors build more sustainable, adaptive properties that are better equipped to withstand the impacts of climate change and other environmental factors. It can also help to enhance property values, reduce operating costs, and improve the overall quality of life for residents and tenants.

This tool can be used to evaluate sites, identify selling potential, and compare sites geographically and demographically.

In residential real estate, mapping can provide you with answers to questions like: Is the site close to a major road? Is there a school nearby? Is the income level suitable to first-time residential buyers? Is there a park or other amenities nearby? How fast is the population expected to grow?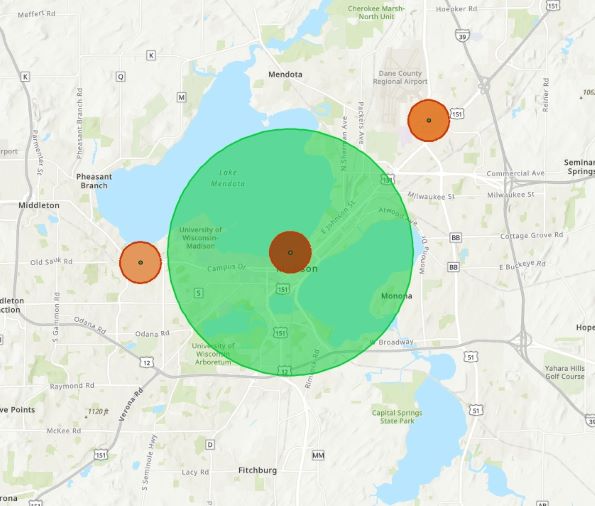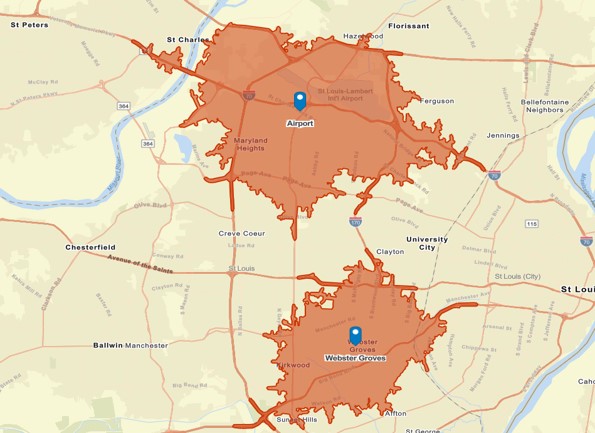 The use of mapping technology can be used to analyze data related to potential site locations, such as accessibility, proximity to customers, zoning regulations, and other factors. Choosing the right location for operations can reduce costs, increase efficiency, and improve customer satisfaction for businesses.

We can help you identify new markets and develop strategies to reach specific demographics.

There is a growing emphasis on sustainability and environmental impact in site selection and market planning. This means that businesses are increasingly looking for locations that are eco-friendly, energy-efficient, and accessible by public transportation.
The use of map-based market intelligence can offer businesses an advantage by helping them identify opportunities and stay one step ahead of their competitors. Using technology to analyze market trends and customer behavior, businesses can identify gaps in the market and develop innovative solutions.

Using map-based market intelligence, businesses can identify potential risks and develop strategies to mitigate them. Businesses can minimize the impact of potential threats by analyzing data related to market trends and customer behavior.